fitness & yoga mat sanitizer
fitness & yoga mat sanitizer
This will forever change how Fitness & yoga mats are cleaned.
The industry's first UV-C mat sanitizing machine, with an all-new name, design, and improved functionality.
LightWorker UV LLC is the industry leader in chemical-free mat sanitizing. We have launched an innovative fitness mat cleaning machine – The LightWorker – designed to deactivate and destroy 99.9% of the bacteria, viruses, and fungi that have accumulated on exercise and yoga mats used at gyms, yoga studios, and even your own home, leaving your mat fresh and odor-free using pure light.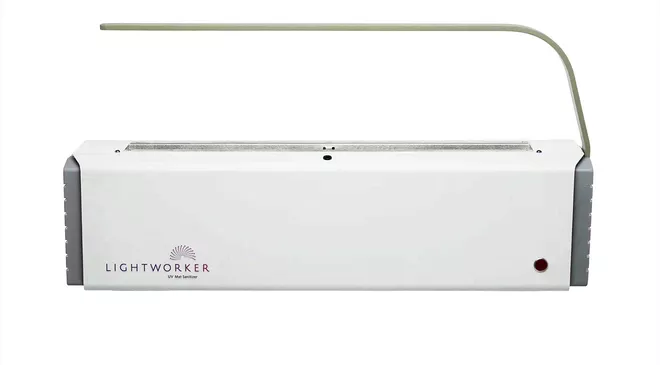 How does the Lightworker sanitize fitness & yoga mats
The Lightworker machine guides each mat through a high-intensity UV-C light chamber, exposing both sides to concentrated germicidal light that deactivates microorganisms by destroying their DNA. Unlike manual UV light wands with, small, weak lamps, Lightworker controls both the intensity and exposure time to the light, as well as distance from the mat, ensuring that every square inch of each mat is treated with UV-C and harmful organisms are deactivated. This machine processes most mats up to 26" in width and ¾" thick.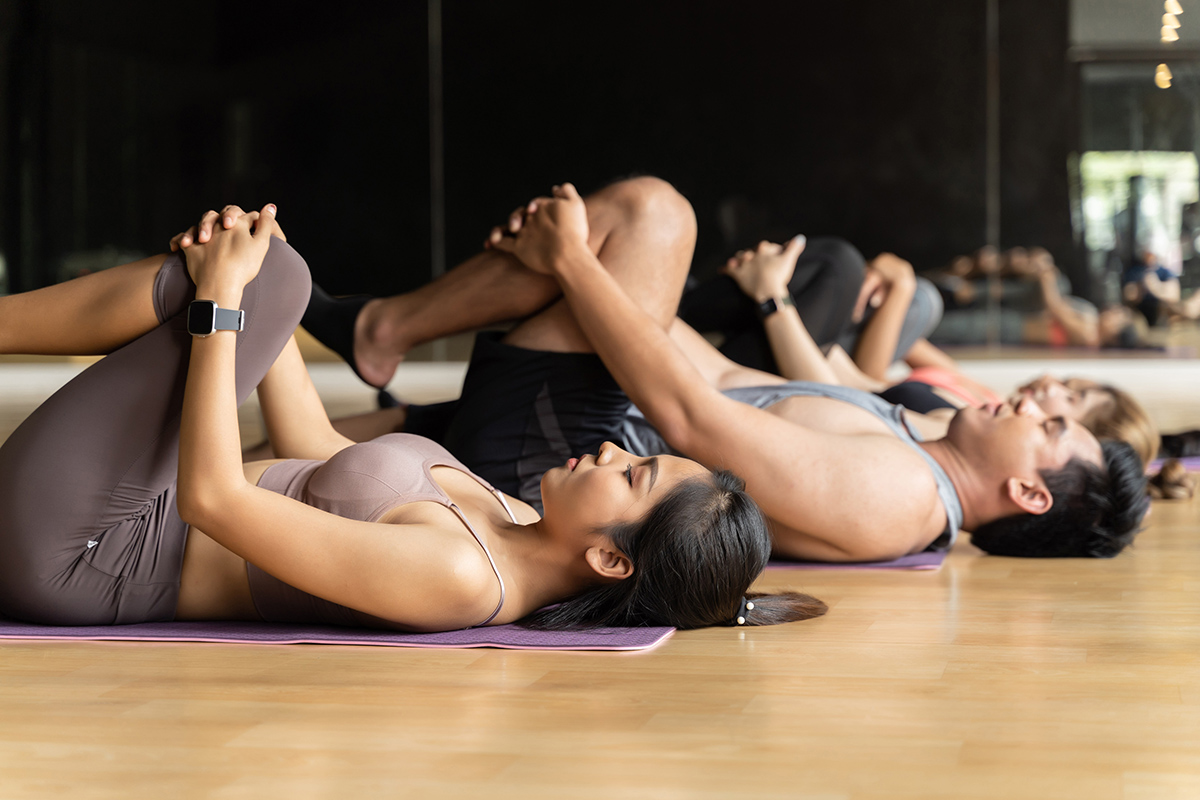 Why you should use the Lightworker for fitness & yoga mat sanitizing
Personal mats that come in direct contact with public floors and our bodies should receive the same kind of routine hygienic practices that we afford our mouths, hands, bodies and clothing. It's not being germophobic, it's being respectful of the community's (and our own) wellbeing in a shared exercise environment, so users can place their faces on their mats with absolute confidence and peace of mind.
A green solution for fitness & yoga mat sanitizing.
U.S.-Based Green Solution:
Lightworker was designed and produced in the U.S. by yoga enthusiasts for yoga enthusiasts who sought a "green" way of cleaning mats. It is cost effective and efficient alternative to traditional yoga mat cleaning processes. In addition to leaving no harmful residues, Lightworker has a long life and is energy efficient, requiring less than $1 of electricity for a full 10-hour day. The machine is almost 100% recyclable and does not contribute to recurrent waste streams or recurrent fossil fueled shipping of consumable products.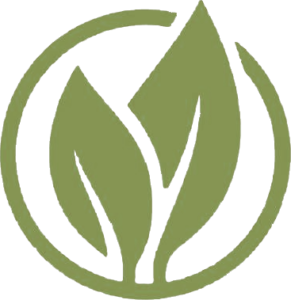 Environmentally friendly UV-C light destroys 99.9% of bacteria, & viruses and fungi. A sanitized mat delivers peace of mind by giving you the confidence to know your mat is freshly cleaned and odor-free.
Borrowing from corporate social responsibility models like Toms Shoes, LightWorker UV will set aside a percentage of profits to give back to the yoga industry in meaningful ways.
Scholarships for students to practice at their local studio
Scholarships for yoga certification training
Scholarships to worldwide yoga retreats
Grants for entrepreneurs to open studios in underserved areas Sanitize before class to ensure a clean and safe practice for all. Use it after class to destroy any odor causing bacteria to keep mats smelling clean & fresh.
We'd love to answer any questions you have and to help you be among the first to spread light in your community!