What do you get when you mix the brilliant mind of a world renowned yoga veteran, a driven entrepreneur, an amazing invention, and a desire to help the yoga industry rebound?
Something REVOLUTIONARY!
Our company was inspired and created by Derek Spurlock with the help of some amazing professional yoga enthusiasts and industry leaders. After discovering a unique and time-tested technology by inventor, John Burnaby, Derek (along with his yogini wife, Melissa) realized the world was missing out on this groundbreaking method to sanitize fitness and yoga mats, so… The Lightworker was born.
2021 was a very dark time for many people, changing several aspects of our everyday lives, including how we exercise. LightWorker UV is determined to bring safety, peace of mind, and light back into the yoga and fitness communities with the industry's first UV-C light sanitizing machine.
Our company tagline – We Spread Light – also represents our big vision and primary core value. We are committed to helping the industry we know and love rebound and adjust to the required changes necessary to practicing in a safe and healthy environment. We are determined to do good within our community, focus on giving back, and continue to spread light!
Our journey starts with the light within each and everyone of you!
In 2009, John Burnaby invented what he called the Matsana UV Mat Sanitizer, after hearing from his yoga teacher wife, Laurie, about the difficulty and inconvenience of sanitizing and eliminating bacteria from yoga mats.
Ahead of his time, and a full decade before the COVID pandemic shook the world, John became an expert on how bacteria and viruses collect on yoga mats, and the effectiveness of UV-C light in eliminating them.
Laurie Burnaby, John's wife and Matsana co-founder, has been a certified yoga teacher for two decades and has been practicing for over a quarter century. She studied Ashtanga with Sri K. Pattabhi Jois in Mysore, India. Her strong, affinity for design, color, and her warm and playful nature are evident in Matsana's original logo and colors.
Before passing in April 2021, John handed the Matsana torch on to personal client and friend, Derek Spurlock who (along with his wife Melissa) shared the vision of placing this UV mat sanitizer machine in every yoga studio worldwide. Derek collaborated with the yoga industry's brightest minds and toughest critics to revamp and redesign the unit into the current user-friendly machine, and The Lightworker was born.
Regardless of the evolution in name, brand or design, our UV mat sanitizer will forever be infused with John's light and inventive spirit (and Laurie remains part-owner of the new company today!)
Thank you John and Laurie, for spreading your light!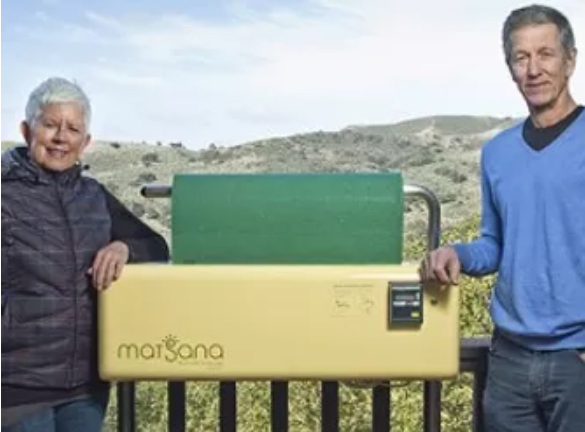 2009
John invents the world's first UV Mat Sanitizer, Co-Founds Matsana with his wife Laurie
2016
Derek Spurlock buys a unique gift for his avid yogini wife, Melissa, & the seed for a bright vision is planted.
2021
Yoga's finest minds, including Manduka founder – Peter Sterios, join the team and The Lightworker is born
Please meet our light-filled team!