Lightworker UV is grateful to our current Matsana machine owners and renters, as you are a LightworkerUV pioneer!
You believed in John and Matsana as he first started  this company.  
Please know Lightworker UV is committed to doing everything possible to support you and your machine.
There are some updates to service and parts, effectively immediately. Please review the options below to determine what support you need.
Matsana Replacement Bulbs
Great news: The Lightworker UV machine uses the same lightbulbs as the Matsana, so ongoing replacement of bulbs is available. Cost of replacement is $100 per bulb, plus shipping.
If you are needing bulbs replaced, please complete the following steps:
Send an email to [email protected] with the number of bulbs you need, and your studio's shipping address. 

Please put "Replacement matsana bulb" in the subject line so that our team can process an invoice and ship out the bulbs that you need. We will email the invoice for payment to the email you send from, unless you specify otherwise. 

We will provide tracking to you when the bulb(s) ship.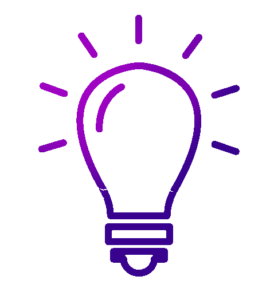 Matsana Machine Function and Troubleshooting
As a company, LightworkerUV is committed to helping studio owners troubleshoot and resolve any problems you may have with your Matsana machine. Because the Matsana machine is no longer in production, we have very limited replacement parts in stock and limited technician hours for repairs. It is typically not possible for our technicians to diagnose technical issues over the phone or by video. 
Going forward, if there is an issue with your Matsana machine, these are the steps to take:
Please send an email to head technician Paul Custer letting him know you need diagnostic support for your Matsana machine at [email protected]. Paul will have your contact information and be expecting your machine to arrive for diagnosis & repair.

Please ship your Matsana machine (with proper packaging to ensure safe shipment) to: 
Paul Custer 
Attn: Matsana repairs 
7200 CA-1
Lompoc, CA 93436
We would appreciate if you are able to provide tracking info to Paul by email.
It is necessary to have your machine in person so that we can troubleshoot the issues and determine the scope of repair. Paul will then notify you by email with the cost estimate to repair your Matsana machine. Our ability to repair your machine does depend on if we still have inventory of the required parts.  
Most of the issues that our technician team has been seeing with the older/first generation Matsana machines are related to the programming boards that control the operations of the machine. These boards are outdated technology that does not have space to add updates. They are still functional components of a working Matsana. We regret that boards are having a performance issue, there is not an option to make room for additional updates.
Ready to upgrade your Matsana?
Please note, if the machine is determined to be irreparable, we will extend a 20% discount to you for a new Lightworker UV machine for your studio.
LightworkerUV wants you to use and enjoy your mat sanitizing machine! Thank you for understanding that, over time, the software and design has changed as technology allows us to evolve. This is exactly why we have an updated the  machine design and technology with the Lightworker UV machine, and why we will continue to share this upgraded technology with studios like yours.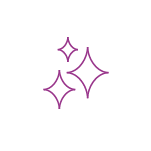 Improvements made in the Lightworker UV machines include:
New ballast for the UV bulbs with improved output.
A new programming board & firmware to allow for expansion and troubleshooting.
Instant start & stop for the UV bulbs so they do not have to remain on all the time
Improved mat guide design to allow maximum exposure to UV light.
A stronger mounting bar to securely hold the machine on a stand or wall.
Simple process to change the feed bar direction for loading the mat.
An easier process for changing the UV bulbs should that be necessary.
Sound tones at startup with a system check to be sure the machine is ready
Diagnostic program for in the field troubleshooting and firmware updates
Thank you for your support, understanding, and patience as we help serve your needs.
If you have a question or need that is not outlined above, please send your email inquiry to [email protected].